VIEWS
(Veteran Initiative Empowering Women's Stability, Skills and Self-Determination)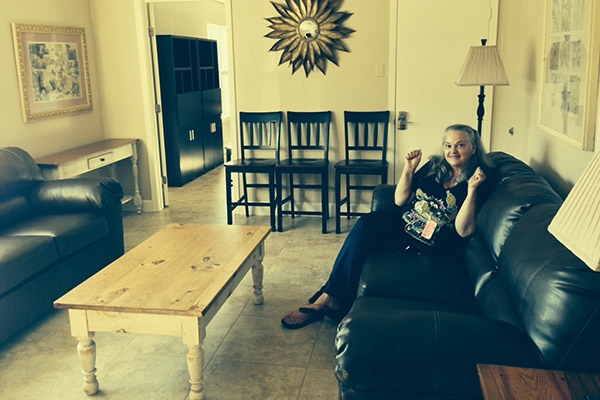 "I was honored to serve my country but after my second tour of duty I found myself needing help. The VIEWS program gave me the hand up I needed to get my life in order and back on my feet."
-Jasmine
VIEWS provides transitional supportive housing to help homeless female veterans achieve stability and recovery in the areas of education and employment, permanent housing, mental, behavioral and physical health, and self-determination. In addition, each VIEWS client has access to a Recovery Coach to serve as a mentor and guide her through many of life challenges.
Referral from the Veterans Administration required.
For more information:
Carmen Jones
cjones@santamariahostel.org
Privacy Policy Notice
We collect personal information about individuals in a computer system called a Homeless Management Information System (HMIS) for reasons that are discussed in our privacy policy. We may be required to collect some personal information by organizations that fund the operation of this program. Other personal information that we collect is important to run our programs, to improve services for individuals, and to better understand the needs of individuals. In order to provide or coordinate individual referrals, case management, housing or other services, some client records may be shared with other organizations that are required to have privacy policies in place in order to protect your personal information.
We only collect information that we consider appropriate. If you have any questions or would like to see our privacy policy, our staff will provide you with a copy. You have the right as a client to decline to share your information.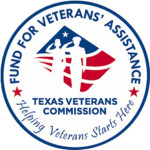 This program is made possible in part by grants from the United States Department of Veterans Affairs Healthcare for Homeless Veterans Programs and the Texas Veterans Commission Fund for Veterans' Assistance. The Fund for Veterans' Assistance provides grants to organizations serving veterans and their families. Funding for this grant comes from a portion of Veterans scratch-off lottery ticket sales. Visit the Texas Veterans Commission web site or call 1-800-252-VETS (8387) for more information.
HELP PAVE THE WAY FOR THE WOMEN WE HELP