Join us  for our annual fundraising event
RISE Picnic For Recovery -benefiting Santa Maria
on Tuesday, April 25, 2023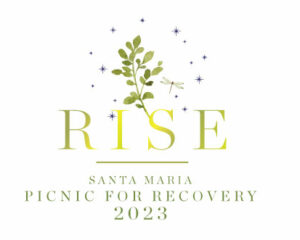 We are excited to celebrate the thousands women and families whose lives have been transformed by the recovery treatment and supportive services they receive through Santa Maria.
The 2023 RISE Picnic for Recovery will be generously hosted by The Parador, on Binz.  This beautiful historic venue's intimate outdoor garden space will provide the perfect setting for the Picnic.  Secure your sponsorship and reserve your place at the RISE Picnic for Recovery.
Individual Tickets $250 per person
Reserve your spot today as space is limited.
Process Sponsorship or Purchase Individual Tickets HERE.
Your support is integral to Santa Maria's mission.  Partner with us by generously sponsoring the RISE Picnic for Recovery.  Reserve your spot by completing and returning the above sponsorship form.
If you have any questions or need further information please contact:
Rachael Wright, Chief Development and Communications Officer
(832) 207-2038.
 

SPONSORSHIP OPPORTUNITIES
Premier | $25,000
Prominent seating for table of 10
5 priority parking spaces
Recognition from the podium during event
Logo/name to be featured on all event printed materials, Santa Maria website and social media
Dedicated e-newsletter feature article showcasing lead sponsor's work in community
Gold  |  $15,000
Prominent seating for table of 10
2 priority parking spaces
Recognition from the podium during event
Logo/name to be featured on all event printed materials, Santa Maria website and social media
Silver  | $10,000  
Preferred seating for table of 10
1 priority parking place
Logo/name to be featured on all event printed materials, Santa Maria website and social media
Bronze | $5,000
6 admissions tickets
Logo/name to be featured on all event printed materials, Santa Maria website and social media
Friend  |  $2,500
4 admission tickets
Logo/name to be featured on all event printed materials, Santa Maria website and social media
MANY THANKS TO OUR 2023 RISE SPONSORS
GOLD

SILVER
John P. McGovern Foundation
Deborah Keyser
& James Stafford
BRONZE
Sylvia Barnes
& Jim Trimble
Elizabeth Perez
& Enbridge
Stewart, Hurst,
French & Dodson
FRIEND