Women with Children, Specialized Female and Single Women Intensive & Supportive Residential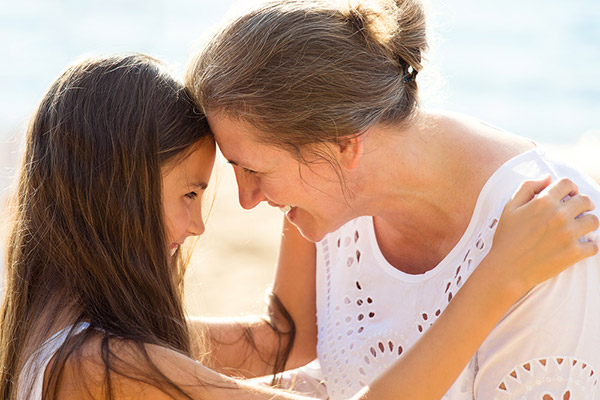 "Having a safe haven where I could get help and have my daughter with me was a blessing. Together, I know we will make it through."
-Allison and daughter Britney
Santa Maria Hostel (SMH) is Texas' largest multi-site gender-specific residential and outpatient substance abuse treatment center for females and one of a very few to provide a comprehensive continuum of care for pregnant and parenting women and their children. SMH recognizes that women's experience with substance dependency differs greatly from that of men and responds through client-driven, family-centered, evidence-based, culturally-sensitive and trauma-informed services.
Women with Children
While living on campus, women participate in counseling and support services designed to support long term recovery and healthy, stable families. Women may be pregnant and are welcome to bring their children with them into treatment. Children either attend daycare or school during periods in which mothers are engaged in treatment activities. This eliminates many of the barriers that women face when coming into residential treatment and allows both them and their children to develop a stable relationship that they are encouraged to foster after leaving treatment.
Intensive Residential Treatment
Santa Maria Hostel offers different levels of service for women looking to positively change their direction in life. In our Intensive Residential Program, clients are taught through trauma-informed and evidenced-based curricula to stabilize their addictive behavior while gaining knowledge of their addiction. Women who are admitted to this program will attend 30 hours per week of curricula to include parenting education, life skills, addiction education, relapse prevention, family education, GED services and women- specific groups.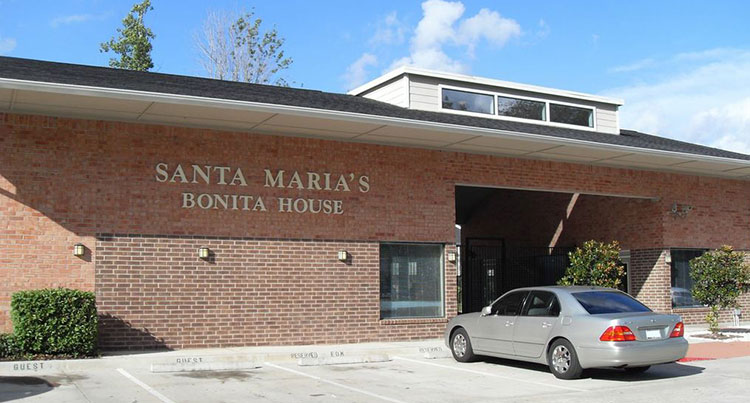 Supportive Residential Treatment
Santa Maria Hostel also offers 30-day trauma-informed Supportive Residential services for those who require fewer hours of treatment but who continue to need structure in their lives. Women who enter into this program are required to attend a minimum of 10 hours of groups per week. The less-intensive structure will allow her to seek employment or housing and attend outside support groups while living in a safe, structured environment. The client will focus on relapse prevention, drug refusal and life skills. In addition, they will continue with co-occurring psychiatric disorders services as well as other services offered.
Services include:
Individual and group counseling
Case management and housing assistance
Life skills education
Family education, counseling and support
Relapse prevention skills
Trauma focused groups
Parenting classes and coaching
Fitness and nutrition classes
Play therapy and children's services
Child care and after school care
CARE Clinic and physical health linkages
Peer recovery support groups and coaches
GED/ABE and career development services
Anger Management services
For more information on Women with Children Programs:
Donna White
Senior Director of Programs, Bonita House
(713) 691-0900
dwhite@santamariahostel.org
For more information on programs for Single Women:
Vaughan Gilmore
(713) 957-2413
admissions@santamariahostel.org
HELP PAVE THE WAY FOR THE WOMEN WE HELP