Dear Friend of Santa Maria,
In music, life is often compared to a highway or a winding road. When challenges come many are able to stay the course. However, for those with substance use issues staying on life's road is much more difficult. Santa Maria works with women to find recovery and stay the course on life's road. By utilizing trauma informed and evidenced- based curriculum, counselors and recovery coaches work with each woman to develop a wellness plan serving as a road map to success.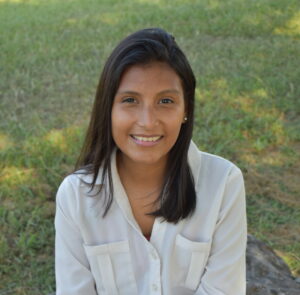 Three years ago, young mother Keilyn was struggling to stay on life's road due to substance use. Facing the reality of her children being taken into foster care, Keilyn pleaded that she would do anything to keep them with her. Fortunately, her case worker from Child Protective Services referred her to Santa Maria in lieu of removing her children from her home.
Keilyn set off on a new road to recovery, moving into the residential Women with Children program at Santa Maria, with her seven-year-old son and five-year-old daughter, in August of 2019.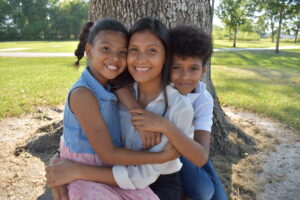 Keilyn gave this program her all, participating in all the services Santa Maria could offer her "Completing Santa Maria is my greatest accomplishment," said Keilyn. This included maintaining and growing her relationship with her children's father whom she had been partners with for nearly ten years.
While this was difficult, Keilyn utilized all the tools she learned from family coaches at Santa Maria. Just as Keilyn was navigating life's road well, she hit a major speed bump. Expecting to hear from her partner on Christmas day, she was devastated by his absence and even more devastated to later learn he had taken his own life. While this immense grief was a major setback for Keilyn, she resolved that using substances would not be how she coped with her loss.
"I was able to live with the pain for my kids, knowing the support for me was here at Santa Maria" Keilyn said.
Keilyn and her children were able to receive the care and grief counseling they needed at Santa Maria. The family lived at Santa Maria for nearly a year and half. Surrounded by trauma trained and informed staff and their recovery peers, they began to thrive.
Today Keilyn is both steady in her recovery and helping others. Inspired by her Peer Recovery Coach Ineasha, Keilyn was determined to become a recovery coach herself. Seeing the need for Spanish speaking coaches she set off to do just that. Today she is a Peer Recovery Coach for Strategic Recovery Solutions, a dedicated mother, and a community volunteer lending her time and talents to Mercy Street Ministries.
There are thousands of women, like Keilyn, who are still in need of a wellness plan to serve as a road map for their lives. One to keep them on course regardless of the steep hills or winding curves that life brings. By giving to Santa Maria, you are an integral part of supporting women and families on the path to recovery and healing.
With gratitude,
Nadine Scamp, LMSW
CEO Santa Maria Hostel