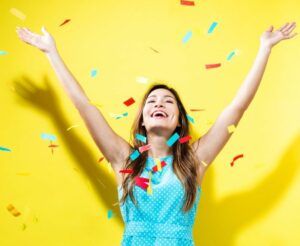 We are seeking an individual (s) with strong organizational and creative skills to assist with the planning and presentation of children's' and family celebrations at our Bonita House location. The perfect volunteer candidate will be able to demonstrate the following:
Ability to create planning timeline and stay on schedule
Basic design skills for creating flyers and other internal marketing materials
Integration of cultural competency in planning celebrations
Exhibit personal skills that provide a warm a welcoming environment to all
Coordinate with other volunteer individuals and groups, including their skills and enthusiasm
Work closely with staff to present celebrations that align with our mission and protocols
Celebrations are all year round, so it might be a great idea to find a friend to share in the role. It is a full calendar of major holidays, children's birthdays, school functions and other fun experiences in our community. Contact Marcia Chaney by email or calling 832-236-8611.