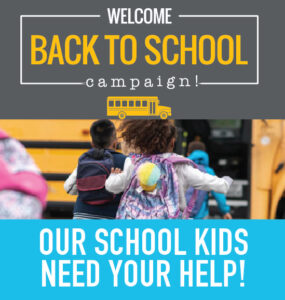 Back to School is right around the corner, it is that exciting time of year when children all over the city get ready to go back to school, and our kids at Santa Maria are no different. They are enthusiastically waiting, maybe with a bit of nerves, and wondering if all their friends will be there on the first day of school.
Unfortunately, our kids experience something else too… NEED!!
As their mothers have chosen to embark on the journey of RECOVERY, they are also not able to provide backpacks, school uniforms and new shoes to their children because of lack of employment or resources while they are in recovery. But there is hope, and this year you can be the reason for one child being completely equipped and excited about their first day at school.