Last year, as the pandemic hit one of its peaks, Episcopal Health Foundation stepped in with some much-needed COVID emergency funding.
A portion of that funding was devoted to the development of supportive programs and activities for our hard-working staff, on the front lines every day serving our residents. Our team conceived "SMH Strong", an effort to provide mental health counseling and training through Family Houston and Mental Health America of Greater Houston. Three times a week, COVID updates were sent to all staff, with humor, inspiration and art accompanied by recognition of those staff going the extra mile or celebrating a milestone.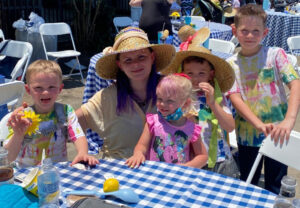 The newest chapter of SMH Strong was celebrated at the Bonita campus last Friday. The theme and event was called TIME OUT, an intentional break to relax, unwind, laugh and mingle. Our event included BBQ lunch, live music, dancing, goodie bags for all, and an inspirational message delivered by Nadia Maynard.
Staff and participants reveled in the hot Texas sun, celebrating not only our strength but our fortitude through all the challenges of the last year and a half.
As you can see by the photos below… it was a hit! This event will be duplicated at our Jacquelyn campus this week.
SMH staff showing off their artistic hat creations.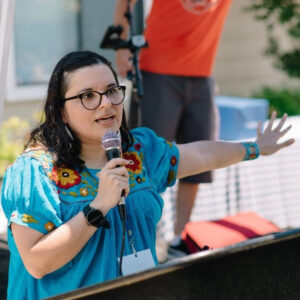 Special guest Nadia Maynard speaking about "Well-being".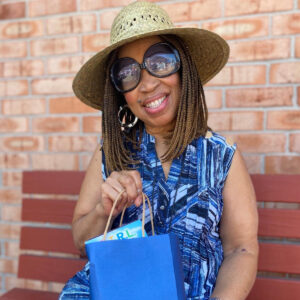 Linda Johnson enjoying the shades and her goodie bag.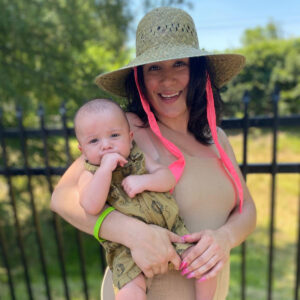 One happy family celebrating with us, a year like no other.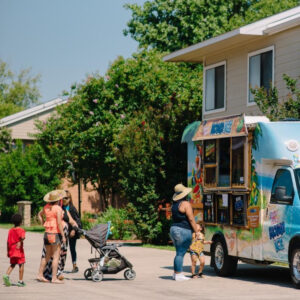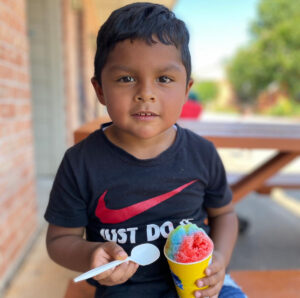 There's snow-place like home!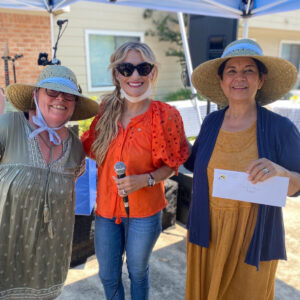 Marcia Chaney and Cary White present a prize to staff member Teresa Garcia.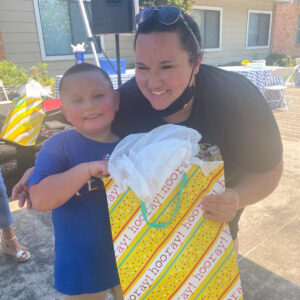 One of our lucky residents shows off their door prize!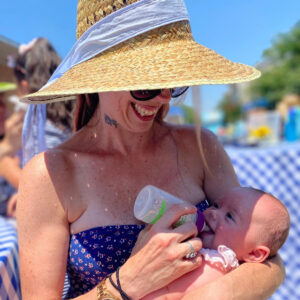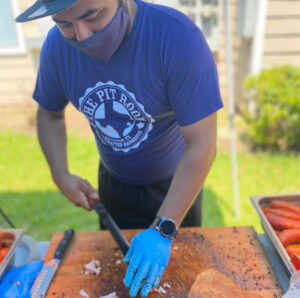 Delicious BBQ catered by The Pit Room.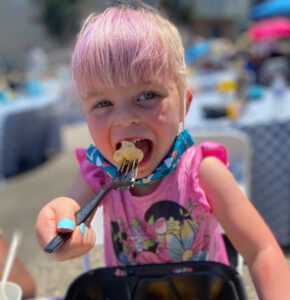 Eat "Mac" and say "Cheese"!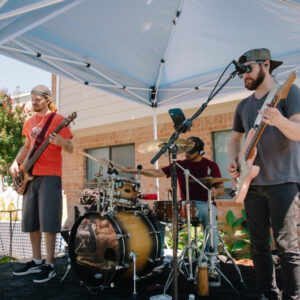 Live music provided by Joiful Entertainment.
To our staff… we love you and could not do it without you. To Episcopal Health Foundation, we are so grateful for recognizing that without self-care and respite we could not perform our work well.
SMH Strong is a project funded by The Episcopal Health Foundation.