Santa Maria Hostel (SMH) is honored to have been awarded the Houston Methodists' Diversity, Equity and Inclusion (DEI) program grant award.
Houston Methodist has designed the award to continue a keen focus on addressing social determinants of health which impact social minority groups such as women, people experiencing homelessness, older adults, the LGBTQ+ community, immigrants and more. By directing funding to programs designed for these groups, the resources can identify and uncover the unique challenges faced by the various social minority groups. Once uncovered, especially designed programming can address the root causes of these health inequities which can lead to poor outcomes. Santa Maria's awarded funding focuses on women who are struggling with substance use disorder and have criminal justice involvement.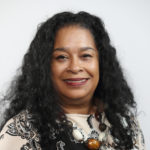 Amelia Murphy, Senior Director of Recovery Support Services will direct the DEI program. It will be staffed with capable peer recovery support specialists equipped to dismantle the unique barriers their participants face. For many years, SMH has worked closely with reintegration of women after incarceration, on our campus, directly in the jails and prisons and in the courts.
We thank Houston Methodist for their forethought and leadership in the area of Diversity, Equity and Inclusion. We are proud to be selected as one of their partners in this effort.