Low Masters Car Club teamed up with friends Viejitos Car Club, H-bombs Car Club and Brown Impressions Car Club on Christmas Eve to lead TEAM Maldonado in a parade through the neighborhood and then the parking lot of Bonita House… with the most important guest of all… Santa Claus bringing up the last vehicle in the parade. In a truck loaded with toys and good cheer, Omar Maldonado arrived to provide the HO HO HO in our Christmas Eve afternoon. Residents, children and staff all lined up to watch the parade led by off-duty police as motorcycle escorts.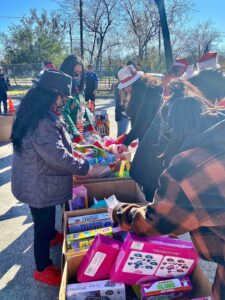 Santa and his pals unloaded the truck, as each child present was able to select a toy and some wonderful donuts, pizza and juice boxes to sweeten the festivities. The cars were displayed for all to see and cameras/phones clicked with non-stop photos. Not everyone gets to have an amazing low rider antique car show, parade with Santa, toys and snacks to raise their spirits! But the lucky community at Santa Maria did and we have Omar and Anna Maldonado to thank for that! Shout out to the many volunteers and big-hearted people that made this a unique and special event.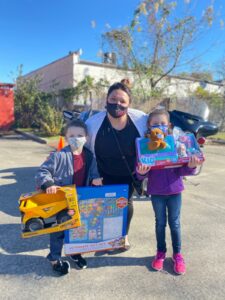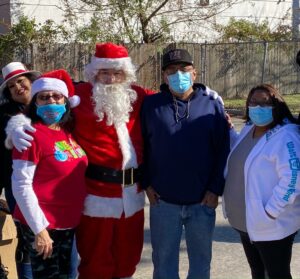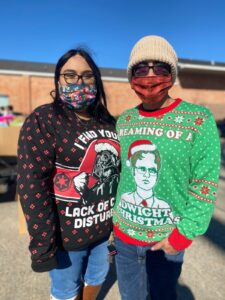 Team Maldonado was established in 2014 with one goal in mind, to share their good fortune with toy drives and school drives. They love helping others with benefits and fundraisers. This year marked their 7th toy drive!