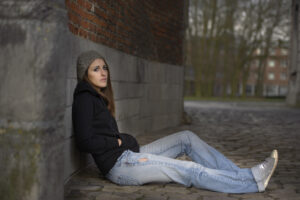 Come Home Houston is a new program recently awarded through funding from SAMSHA to Baylor College of Medicine, with Santa Maria (SMH) serving as a sub-grantee. The award is for a 5 year period for nearly $2 million. The grant will be specifically targeted to serve underserved homeless individuals who are living with both substance use and co-occurring mental health disorders. These services will be targeted in areas where there are high concentrations of women who need support; identified by data and designated by zip code. It appears that these identified areas share a common lack of access to available support services, creating conditions where women face steep barriers to self-sufficiency. These barriers include low levels of employment, poverty, poor educational backgrounds, prior criminal justice involvement and incarceration, trauma histories and lack of family support. In short, almost every barrier standing on its own restricts successful reentry after treatment. Combined, these barriers require intensive intervention to provide a better probability of lasting recovery.
Santa Maria has been selected as the site to provide services for these identified individuals. Primary treatment will include integrated substance use disorder and mental health treatment. The program expects to assist 60 participants a year to successfully gain housing. This will be achieved by support and individualized services related to recovery housing, health, life skills, vocational training and employment coaching. It will also include a strong enhancement of tobacco and vaping cessation services. The approach used will emphasize survivor empowerment and peer support. The program will also be tailored to be culturally responsive to the needs of black and Latina female substance users who experience homelessness at a disproportionate rate. All participants will have access to a level of recovery support that will assist them in reconstructing their lives.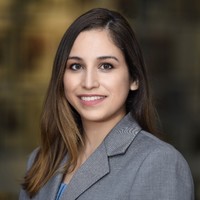 "Given our long and successful history of partnership with SMH, we were excited to receive the Come Home Houston funding and participate together in a new project," says Maribel Mosqueda, MPA/HCA project manager for Baylor, Department of Family and Community Medicine. She continues, "This current project is going to help address real areas of need with its focus on those who are homeless and it is certainly timely in our current climate.  Besides the standard treatment services, this robust program is highlighted by a tobacco and vaping cessation program for the participants.  It showcases that tobacco is an addictive substance and along with opioid and alcohol use is extremely detrimental.  We knew that because Santa Maria was a tobacco-free community, these additional services would be most welcome."
Women are already being selected by our case managers and coaching staff who have deep roots in the communities targeted by these objectives. As they are admitted, they are assigned a recovery coach and a counselor. They also are welcomed to their new residence.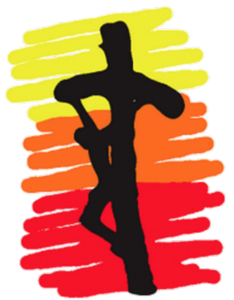 We wish to thank Family Missions West for stepping up to create welcome baskets for the new arrivals. These baskets of basic needs and comfort will indeed assist the women in settling in and understanding that they have arrived at a place of safety and promise.
Recalling earlier projects with SMH, Maribel Mosqueda says, "When I first began work with SMH, I was able to sit in on a round table discussion of the initial participation and impact of a program.  I learned that these services really do make a difference. It is a treatment model that works. I am so supportive of our partnership. Observing the persistence displayed by our participants to reach their goals makes it wonderful to be a part of the work. When we saw this opportunity to apply for funding, we wanted a chance to again make Santa Maria our partner."
This grant ensures that the door will be kept open for disenfranchised women in our community to receive life- changing services.  We are grateful for our partnership at Baylor, the relationships with the team there and for the opportunity to empower women to lead healthy, successful, productive and self-fulfilling lives.
Participants at Santa Maria  
A Profile of Admissions Data
78%  Single
98%  Below poverty level
89%  Homeless
100%  Substance use disorder
85%  Domestic violence or severe trauma histories
78%  Co-occurring mental health disorder
94%  Unemployed
52%  Without GED or high school diploma
64%  Prior criminal justice involvement
43%  Active CPS case
70%  Current smoker