On August 4, the Office for Victims of Crime (OVC), a component of the Department of Justice's Office of Justice Programs (OJP), awarded and announced $35,104,338 in grant funding to provide safe, stable housing and appropriate services to victims of human trafficking.  The grants will go to 73 organizations nationwide to provide six to 24 months of transitional or short-term housing assistance for trafficking victims, including rental, utilities or related expenses, such as security deposits and relocation costs.  The grants will also provide funding for support needed to help victims locate permanent housing, secure employment, as well as occupational training and counseling. Santa Maria (SMH) is one of two Houston area recipients to receive a $500,000 grant award. SMH will be able to provide treatment when needed and safe and secure transitional housing.  They will also be able to coordinate other services related to recovery through case management and peer recovery coaching.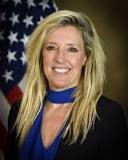 In the release, OJP Principal Deputy Assistant Attorney General Katharine T. Sullivan said, "Human traffickers dangle the threat of homelessness over those they have entrapped, playing a ruthless game of psychological manipulation that victims are never in a position to win. These grants will empower survivors on their path to independence and a life of self-sufficiency and hope."
Our Partners
SMH will also draw on expertise of partners, including Greater Houston PATH Collaborative (Pathways for Advocacy-Based Trauma-Informed Healthcare Collaborative), and members CHI St. Luke's and Baylor College of Medicine (BCM)) in identifying, screening, and providing services for survivors of human trafficking.
CHI St. Luke's created PATH Collaborative and the Houston Area Human Trafficking Healthcare Consortium, bringing together human trafficking service providers to share best practices, develop and enhance protocols and promote awareness of human trafficking.
BCM Anti-Trafficking Program was created in 2016 to respond to urgent needs of Houston-area survivors of human trafficking.  The program facilitates trauma-informed, collaborative identification and care coordination for the population.
SMH will also continue a very close and continuing partnership with Harris County Precinct 1 Constable Alan Rosen and Harris County Sheriff's Office. We have received referrals of survivors and worked with both offices for number of years.
Our Gratitude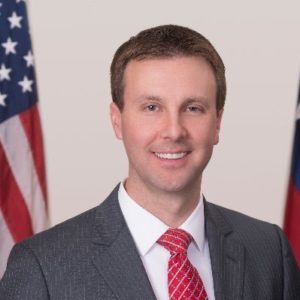 As elaborated by U.S. Attorney Ryan K. Patrick in the funding announcement, "Human trafficking is a scourge. Prosecuting the pimps and enablers is sometimes not the hardest part. The support services for the victims can be difficult to find, fund and maintain. Grants like these take care of the victims with a safe space where they can begin to put their life back together."
Santa Maria is grateful for the opportunity to coordinate services for some of our community's deserving survivors.