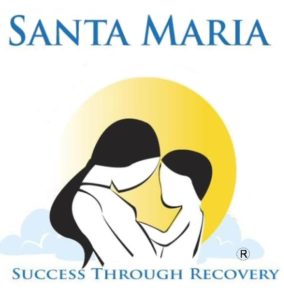 Dear Friends,
As we have all been made too aware with the senseless death of George Floyd, racial injustices continue to stain our communities. We stand with those across the nation calling for change and realize that we must come together with a new understanding and empathy for the real historic pain suffered by communities of color, particularly the Black community, in our society.
At Santa Maria, we are a multi-racial, multi-cultural team serving thousands of women and children who have been shamed and pushed to the margins of society as they struggle with the ravages of substance use disorder. Discrimination, power differentials and structural inequities impact our participants on a daily basis. They face disparities and discrimination through the criminal justice, healthcare, educational and housing systems. They have faced trauma, loss, and personally experienced violence.  And, all too often, they have not been meaningfully assisted, or even recognized. They have endured, often responding by anesthetizing their pain.
In an effort to establish justice, compassion and respect for these realities, Santa Maria has over the last several years established a community of recovery based on the principles of trauma-informed care.
The six guiding principles to a trauma-informed approach are:
Safety
Trustworthiness and Transparency
Peer Support
Collaboration and Mutuality
Empowerment Voice and Choice
Cultural, Historical and Gender Issues
This approach requires constant, caring awareness, sensitivity and a cultural change of response at an organizational level. There are needs for training, retraining, gathering feedback and adjusting protocols on a regular and continual basis. What results is a community of respect, dignity, and inclusion.  The one requirement is constant adaptation because even our best can be improved.
We recognize the direct line that systemic racism plays in magnifying, perpetuating and inflicting trauma in individual persons, as well as the impact of collective trauma in communities of color. Reform can only be accomplished by people fueled by love, compassion and yes, outrage.  We want to play our part in that change and lead by example in our own community. We do not have all the answers, but we hope to help guide change by sharing the lessons we have learned from the trauma informed principles and their application.
We pray that we can find it in our hearts to come together so that our community and our nation can heal.  We believe that these guiding principles can be adopted by other institutions as a model for change, helping us all move to higher ground.
With respect,

Nadine Scamp, LMSW, CEO
Santa Maria Hostel