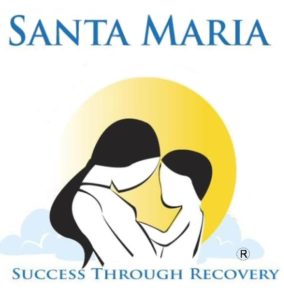 The health and safety of our clients, visitors, and staff is one of our top priorities. In response to the declaration of a Health Emergency in Harris County, Texas and the nation, Santa Maria (SMH) is taking necessary precautions and implementing protocols to keep everyone safe.
Temporary Suspension of Visitors and Volunteers
In an effort to stop the spread of COVID-19 and with the primary goal of the safety of our clients and staff, family visitation and volunteer participation will be suspended until further notice.   Efforts will be made to continue family visitation through electronic devices, especially for clients and their offsite children.
Small volunteer and community group programs will also be suspended.
Screening for all Individuals Entering Facilities
In an effort to limit potential exposure to our current clients and staff, all individuals will be screened by phone prior to their admission appointment for COVID-19 indicators and again when they present at SMH.
All visitors and staff will be screened for COVID-19 indicators prior to entering the facilities. Individuals will stop at the marked areas (6 ft away from front desk) for screening.
Continued Client Services and Admissions
SMH will continue to admit participants for detoxification, residential and outpatient treatment, Caring for Two/Mommies, and housing programs. Individuals will be screened prior to admission.
Cancellation and Rescheduling of all Outside Events, Travel and Programs
All outside gatherings, conferences and programs will be cancelled and rescheduled when possible. This includes Recovery Recognition and recovery support groups at the Paschall Women's Recovery Community Center.
In-Kind Donations
No unsolicited in-kind donations (such as clothing) will be received at this time, until further notice.
Cleaning
Appropriate staff will be performing frequent cleaning and disinfecting throughout the facilities, including extra attention to common areas and high touch surfaces such as doorknobs.
We will closely monitor the emergency situation and will adjust protocols when necessary to meet our most important responsibility, the health and safety of our clients and staff.  During this difficult time, we ask for your patience and support.
Resource Links:
https://www.cdc.gov
https://publichealth.harriscountytx.gov
https://www.aa-intergroup.org