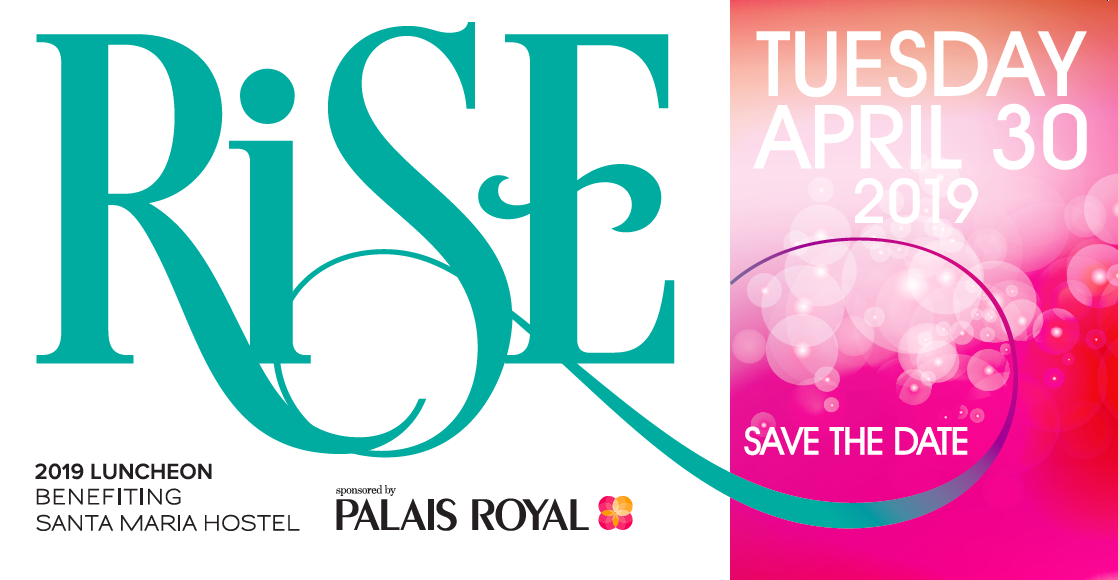 Please join us for our fourth annual RISE Luncheon benefiting Santa Maria, on Tuesday, April 30, 2019 at River Oaks Country Club. We are honored to celebrate the many women and families whose lives have been transformed as a result of the recovery treatment and supportive services they receive through Santa Maria.  Our hope is to have the room filled to capacity with the many generous people who support our mission and programs.
Since 1957 Santa Maria has served thousands of women in crisis and has continually responded to the emerging needs of the recovery community. Today, we continue to stand strong by our mission to empower women and their families to lead healthy, successful, productive and self-fulfilling lives—and our RISE Luncheon is instrumental in allowing us to continue achieving this mission.
We are proud to share that last year alone we served over 5,000 women,children and family members. However, there is still a great need and more work to be done.
With your support we can continue to change the lives of women who are living with addiction and provide them and their children with the care, support, stability and healing they need as part of a family in recovery. And with your support we can continue to expand our reach into the larger community, providing children and families the tools and support they need to overcome adversity and reach their full potential.
Will you please embark on this journey with us by purchasing a table to the luncheon?
We have a very special program planned for you.  You may reserve your table today by completing and returning the sponsorship form. But you may also donate an reserve your table online, on the link below.
Thank you in advance for your generous support.   We look forward to seeing you on April 30, 2019 at 11:30am!
For more information, please contact:
Janet Deleon
Chief Development and Communications Officer
Phone: (713)691-0900 ext. 2189