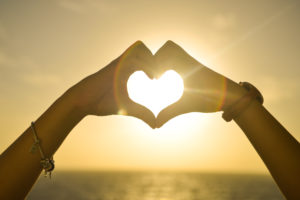 Not wanting to drink again is in my heart. That is how I am able to abstain now. I am self-controlled in that matter. Before I went to Santa Maria not drinking was only in my head and I am not self-disciplined. I could not quit just by telling myself that I did not want to drink anymore.
The secret for me was getting it from my head to my heart. I believe that happened in the course of my writing during therapy at Santa Maria. I was able to move not wanting to drink from my head to my heart.
I was initially afraid when I left Santa Maria wondering what I would do when the bad moods struck, I have been up, down and all around since I left Santa Maria and I have not drank. The only explanation I have is that it is in my heart to not drink again.
Words from former client Lauri W.