Recovery Support Services
Recovery Coaches provide recovery coaching/mentoring & maintain weekly contact with the peer through face-to-face contacts and telephone coaching as needed to discuss recovery goals, assist with barriers to recovery, respond to challenges that may be encountered and meet individual needs. Coaches offer service referral & linkage/navigation of resources to help address employment, education, health, housing, social, spiritual and family needs. Coaches aid in building recovery capital & encourage women to develop positive relationships supportive of their new goals. The coach shares personal experiences to illustrate obstacles that may be faced and methods of overcoming barriers. Coaches are on call evenings, weekends & holidays to address emergencies. In cases of relapse, coaches facilitate check-in with a treatment program & readmission if needed to minimize consequences of relapse. The Recovery Wellness Plan and the Recovery Capital Scale are ongoing & updated as needed by the woman with the coach's support.
Recovery Support Services Classes
MONDAYS
Paschall Peer Leadership – 6:30pm-8:00pm
TUESDAYS
Family Intervention Court Peer Reunification Support Group – 6:30pm-8:00 pm at Paschall
Recovery Coach Support Group – 7:00pm-8:30pm every 2nd and 4th Tuesday of each month at Jacquelyn
WEDNESDAYS
Recovery Coach Support Group – 6:30pm-8:30pm at Paschall
Adult Child Abuse Peer Support – 6:30pm-7:30pm at Paschall
THURSDAYS
12-Step Meeting – 7:00pm-8:00pm at Paschall
FRIDAYS
Recovery Movie & Popcorn Night – 8:00pm-10:00pm at Paschall
SUNDAYS
Recovery Coach Support Group – 6:00pm-7:30pm at Jacquelyn
After Hours Recovery Coaches Contact Information:
Jacquelyn House
713-818-3784 or 281-745-8532
Bonita House
832-570-2399 or 281-745-8532
Qualifications for Recovery Coaching:
In Recovery from Addiction(s) /or been affected by Addiction(s)
Obtain a Recovery Coach Certificate
Obtain a Peer Recovery Support Specialist Certificate
Obtain a Certified Peer Specialist for Mental Health Certificate
Recovery Coach Descriptions/Types:
To work with a gender-specific population of women and provided support via the following:
Recovery Coach (no specialty)
Family Recovery Coach
Health & Wellness Recovery Coach (YOGA)
Spirituality Recovery Coach
Recovery Coach Training coming up in June 2018.
Training dates: June 2nd, 3rd and June 8, 9 and 10. Must attend both weekends.
For more information:
Amelia Murphy, PRS/ICRC, PM/PRC, SME
Senior Director of Recovery Support Services
(281)745-8532
amurphy@santamariahostel.org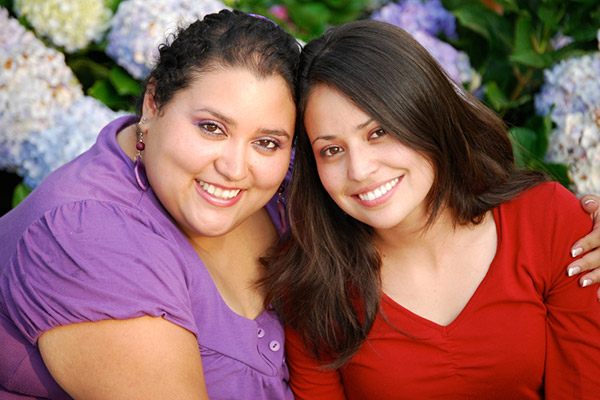 "My recovery coach has been my lifeline throughout my recovery. I would not be where I am today without her." Jessica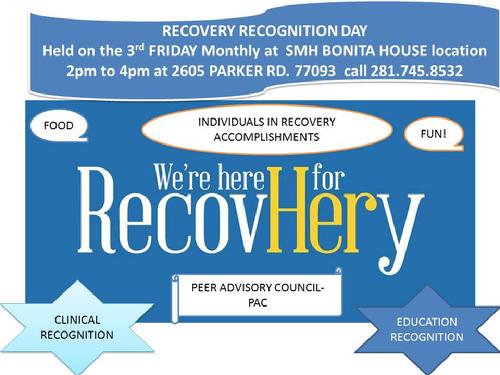 HELP PAVE THE WAY FOR THE WOMEN WE HELP