Santa Maria currently partners with more than
100 community based organizations to
provide a complete continuum of care. 
.96 cents of every dollar goes
directly to program services
According to the Department of State Health Services (DSHS)
estimations, more than 90,000 pregnant/parenting women
need specialized substance abuse treatment in Harris County alone
Because of you, Santa Maria helped
over 5,000 women and children last year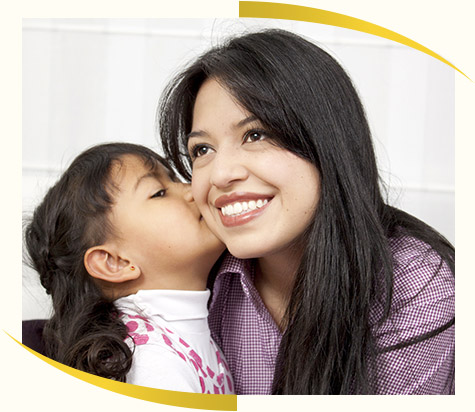 SANTA MARIA HOSTEL
Addiction, Recovery, Housing, Prevention and Intervention Programs
Santa Maria is Texas' largest multi-site residential and outpatient substance abuse treatment center and one of a very few to provide comprehensive continuum for pregnant and parenting women and their children. Clients progress towards achieving improved mental and physical health, family functioning and economic stability that supports a drug- and violence-free lifestyle. Santa Maria is proud of its history in providing recovery services which have a long-term impact on individuals and families served. Through these services, clients complete substance abuse treatment, acquire parenting skills, develop job readiness skills, set and attain educational and employment goals, gain critical life skills, get referrals and information on resources and obtain permanent housing.