Santa Maria currently partners with more than
100 community based organizations to
provide a complete continuum of care. 
.96 cents of every dollar goes
directly to program services
According to the Department of State Health Services (DSHS)
estimations, more than 90,000 pregnant/parenting women
need specialized substance abuse treatment in Harris County alone
Because of you, Santa Maria helped
over 5,000 women and children last year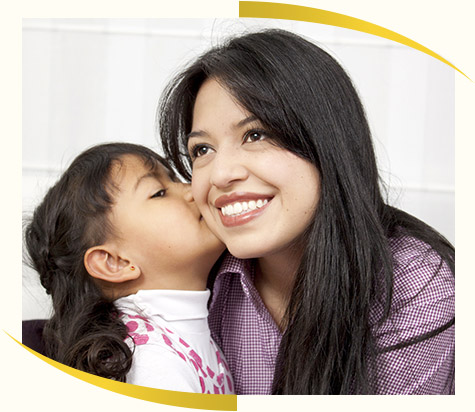 SANTA MARIA HOSTEL
Addiction Recovery, Housing, Prevention and Intervention Programs
Santa Maria Hostel is one of Texas' largest multi-site residential and outpatient substance use disorder treatment centers for women, and one of a very few to offer a full continuum of services for women who are pregnant or parenting. We meet each family where they are at on their recovery journey, from prevention and intervention, to treatment, housing, long term recovery support and aftercare. Our services help restore families, promote positive life changes, and offer hope that a new and better future is possible. By offering vital services and life changing support, Santa Maria offers a pathway to success through recovery.